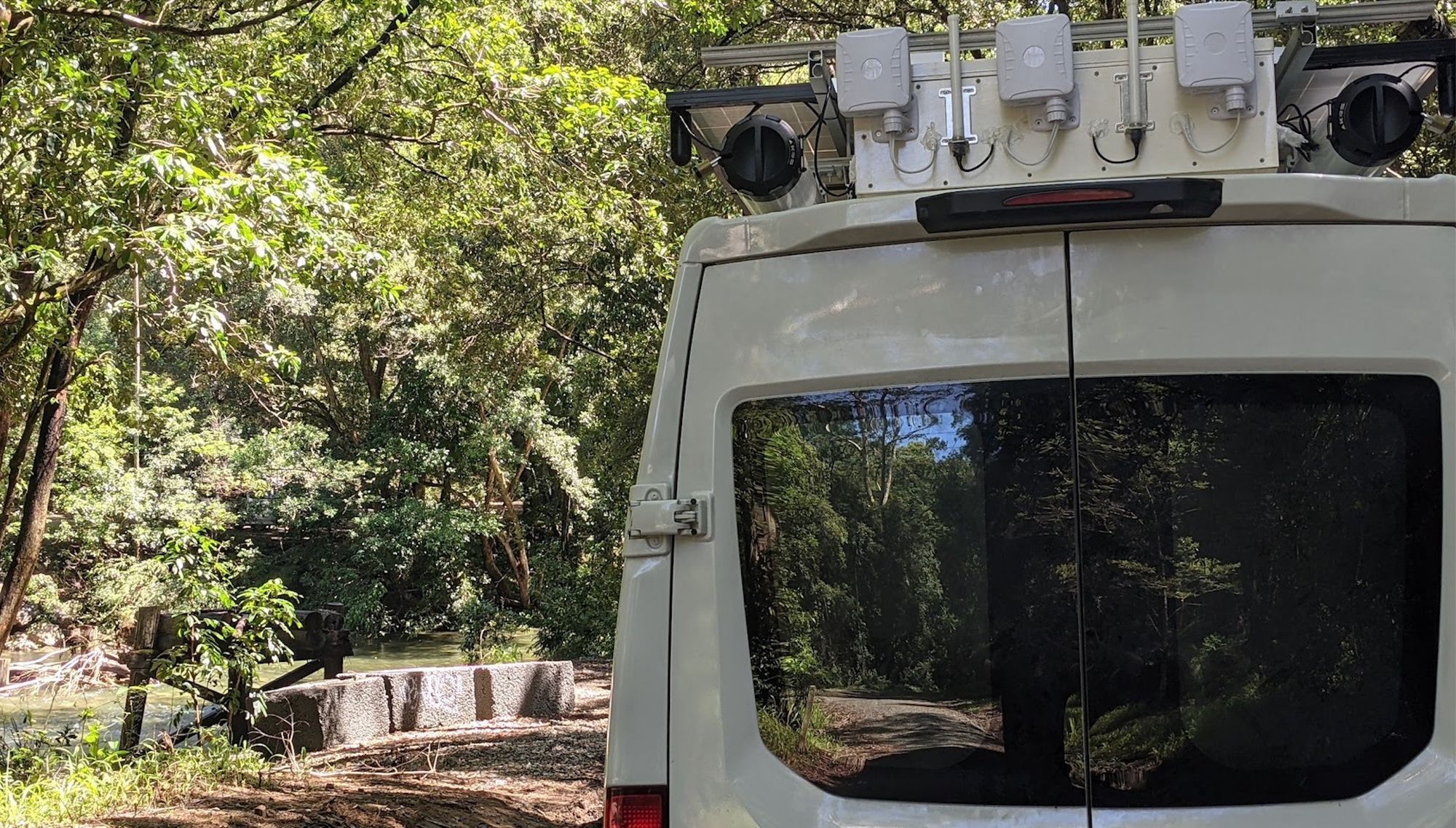 There are six internet links on my office on wheels. Seven when Starlink arrives. Is this the best internet in Australia?
If you are going to work remotely anywhere in Australia from a van, you need damn good internet. Here's how I put together a vehicle with the best internet connectivity in Australia.
🙌 I'm Geoff. I live a minimalist lifestyle in a van that is slowly working its way around Australia. When I'm not sending cake to GitHub I work as a software engineer at Gitpod, a product (and open-source project) that provides ephemeral software development environments in the cloud.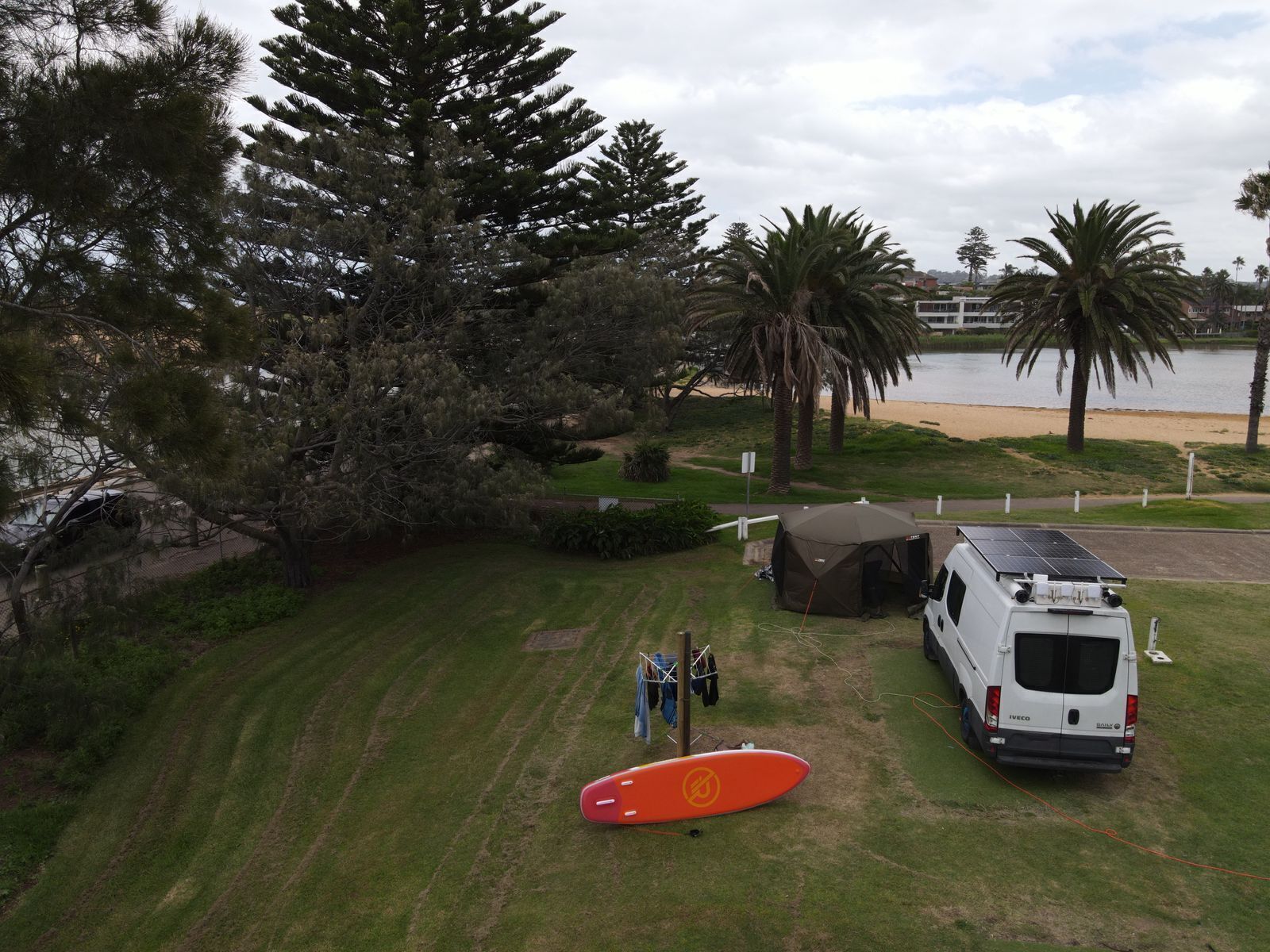 previously in the series
This post is the fourth in the series about remote work from a van. If this is your first time reading my blog and you have questions about living (including toilets or showering) and working from a van then check out these blog posts: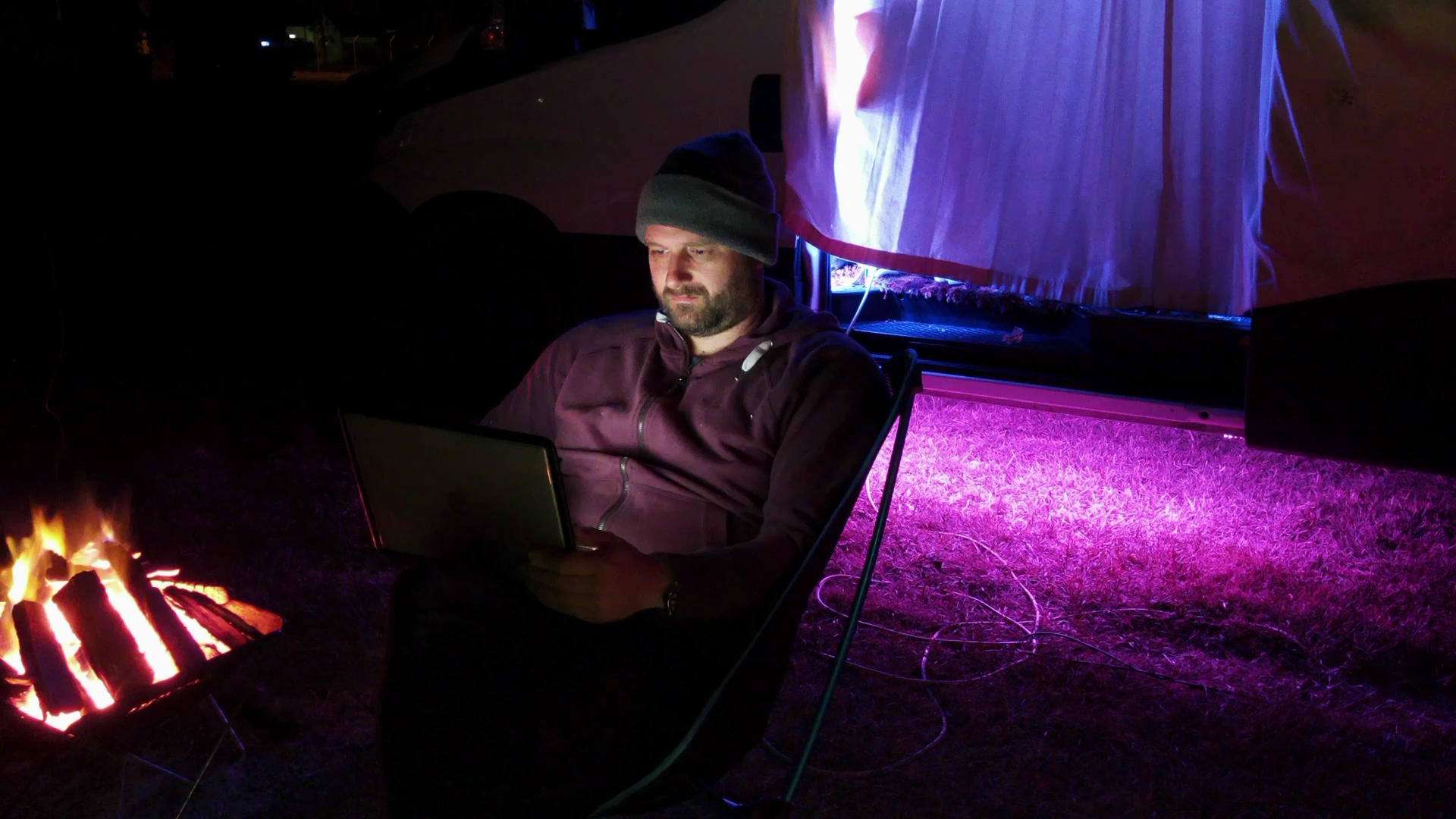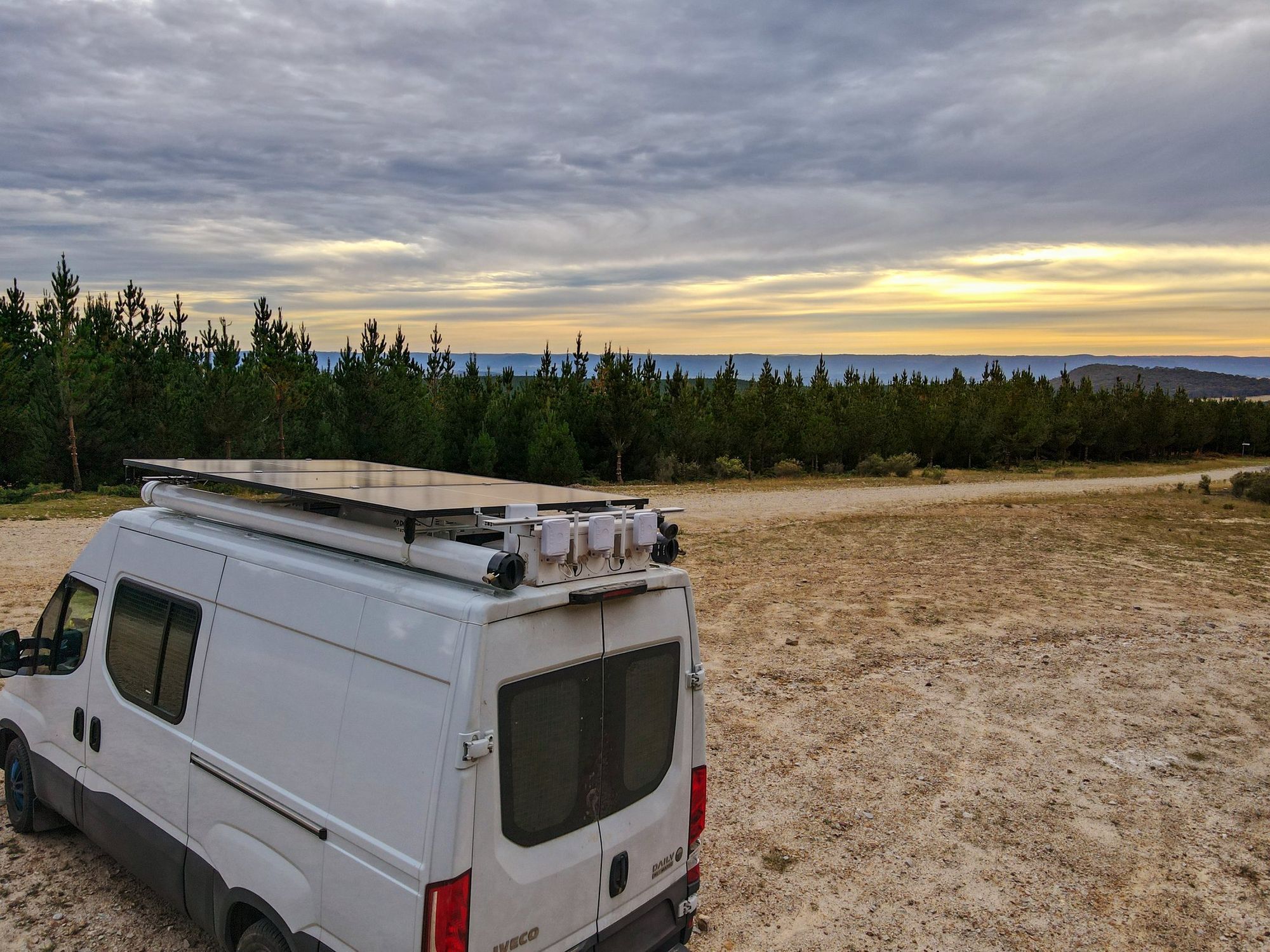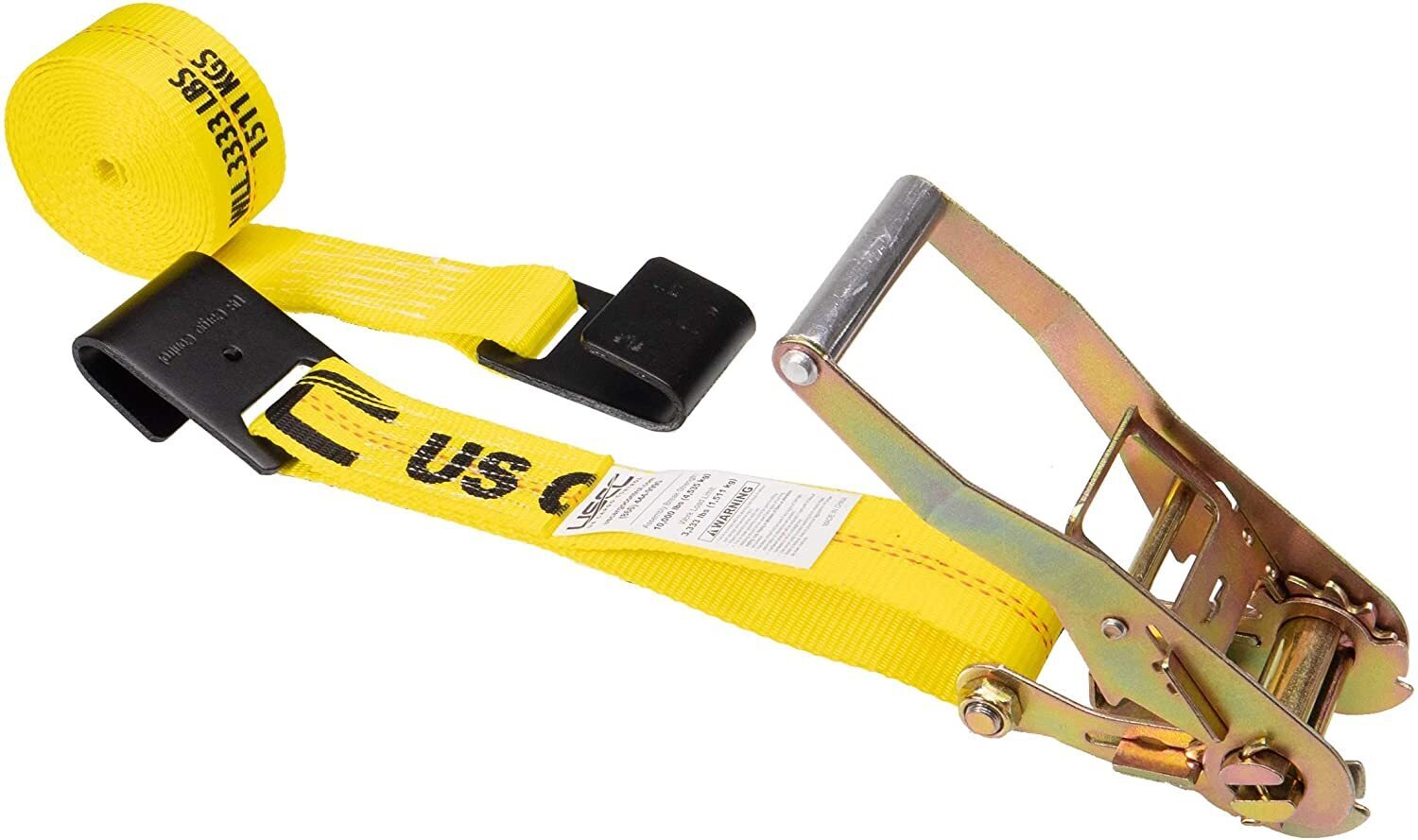 network architecture
Anyway, if you are going to work remotely anywhere in Australia from a van, you need damn good internet. Here's how I put together a vehicle with the best internet connectivity in Australia: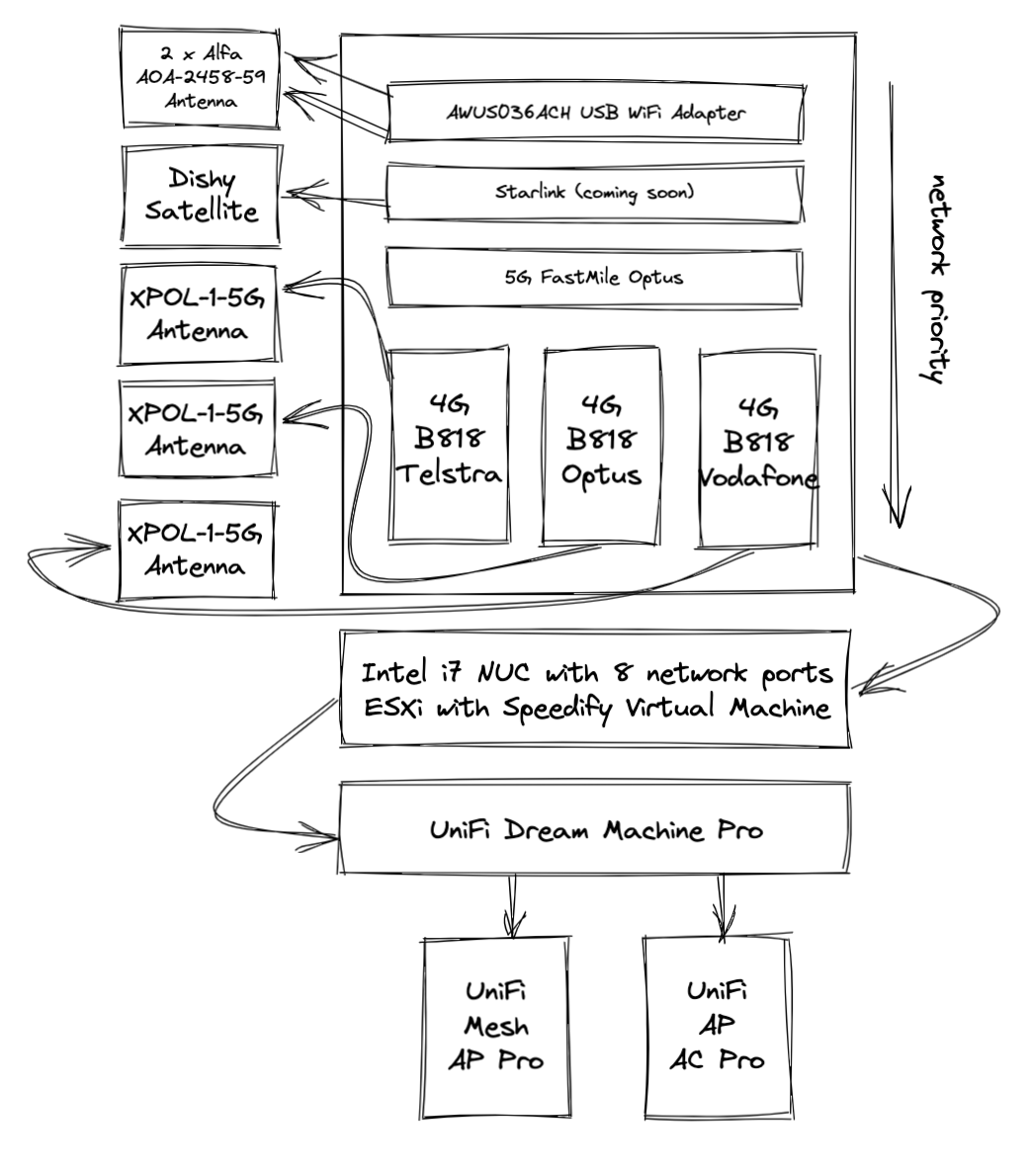 equipment
There are three mobile phone carriers in Australia. Thus, naturally, the van has a connection with Telstra, Optus and Vodafone.
I use Huawei B818 modems because they run off 12volts and are LTE category 19 4G modems that support carrier aggregation. Each 4G modem is connected to its own XPOL-1-5G omnidirectional antenna. In Australia, the Huawei B818 modems can be found cheaply on eBay and whilst they have Optus branding they work on all mobile carriers.
The external antennas are important because the insulation of my van, unfortunately, interferes with mobile reception and inbuilt antennas, in general, are garbage in comparison to specialised antennas.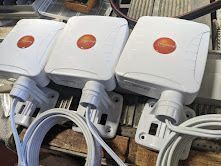 There are also two Alfa AOA-2458 high gain WiFi antennas mounted on the back of the van connected to an Alfa AWUS036ACH USB WiFi adapter that is used to provide inbound internet connectivity from friendly WiFi hotspots.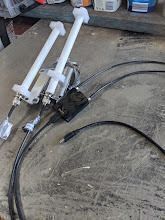 Finally, there's a Nokia FastMile 5G modem that provides unlimited high-speed data when I'm near areas that have 5G coverage (ie. when urban camping in cities). As this modem does not have the option for external antennas the modem is in the driver's cab and a network cable is run from there to the network switch.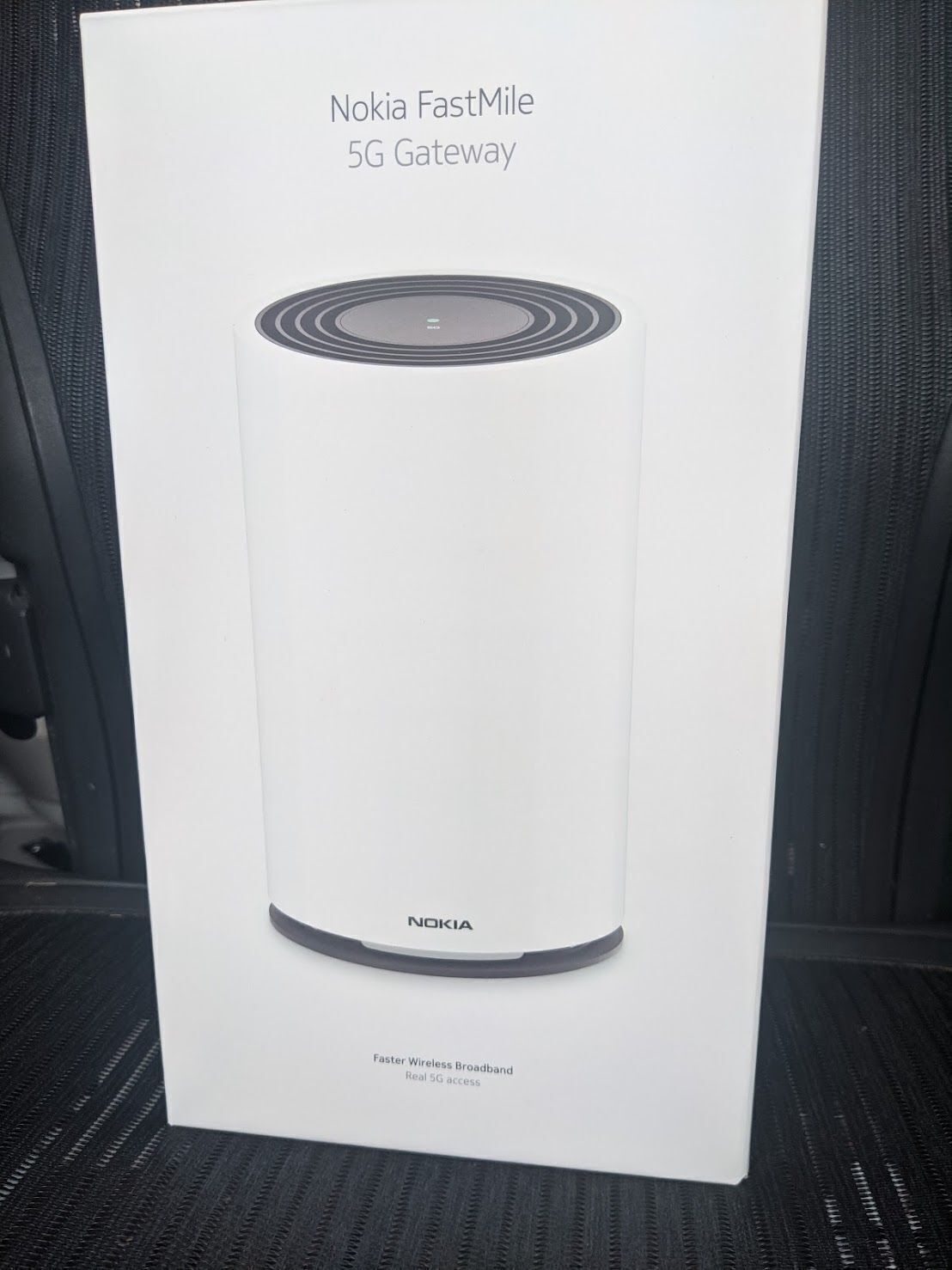 All of the above gets merged into a single internet connection via an ESXi virtual machine running on an Intel NUC with eight Ethernet ports that are bonded out to the vans internet router; an UniFi Dream Machine Pro, which provides WiFi connectivity via an UniFi AC Mesh Pro (for when sitting at a park bench) and an UniFi AC Pro (for when inside the van).
bonding multiple network connections
The key piece to making this all work is:
Speedify performs channel bonding to combine multiple Internet connections into a faster, more reliable connection and automatically prioritizes streams over other network traffic so you avoid stuttering, buffering and disconnects.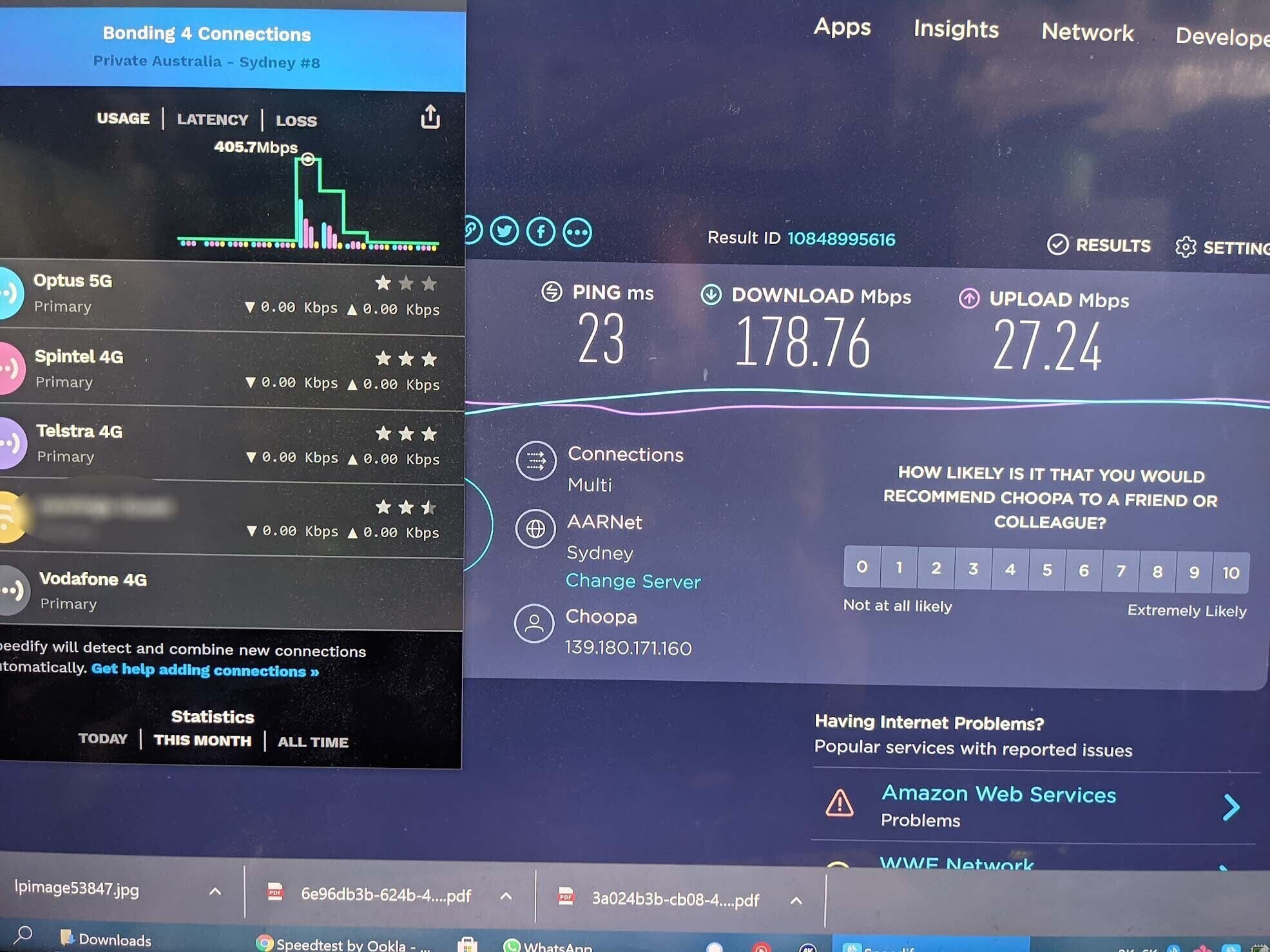 Each network connection that is bonded by Speedify can be configured with custom priority rules such as:
Only use the 4G modems if there's no network connectivity on the 5G modem AND friendly WiFi is not available but NOT the Telstra 4G modem because the Telstra datacap is 100% consumed.
Network connections that are bonded can be configured as follows:
Streaming: Speedify maximizes the speed and reliability of your streaming traffic (video calls, audio calls, live streaming, etc.) by intelligently using both bonding and redundant traffic to get the best performance from your available internet connections. This mode uses extra data to deliver a better streaming experience.
Speed: Speedify intelligently distributes web traffic amongst all available internet connections in order to deliver optimal speed and performance.
Redundant: Speedify operates at the speed of the fastest single internet connection and uses additional data in order to deliver an ultra-reliable connection. When using Redundant Mode, each packet gets sent simultaneously over multiple connections and whichever packet gets through first, is the one to be delivered.
When I'm camping somewhere with terrible internet connectivity on all network links I switch Speedify to the Redundant mode. Speedify is simply amazing - I've been in situations where I've been driving in regional NSW where there's no mobile phone service on my phone but the internet link remains solid enough to sustain a connection to stream music from Spotify.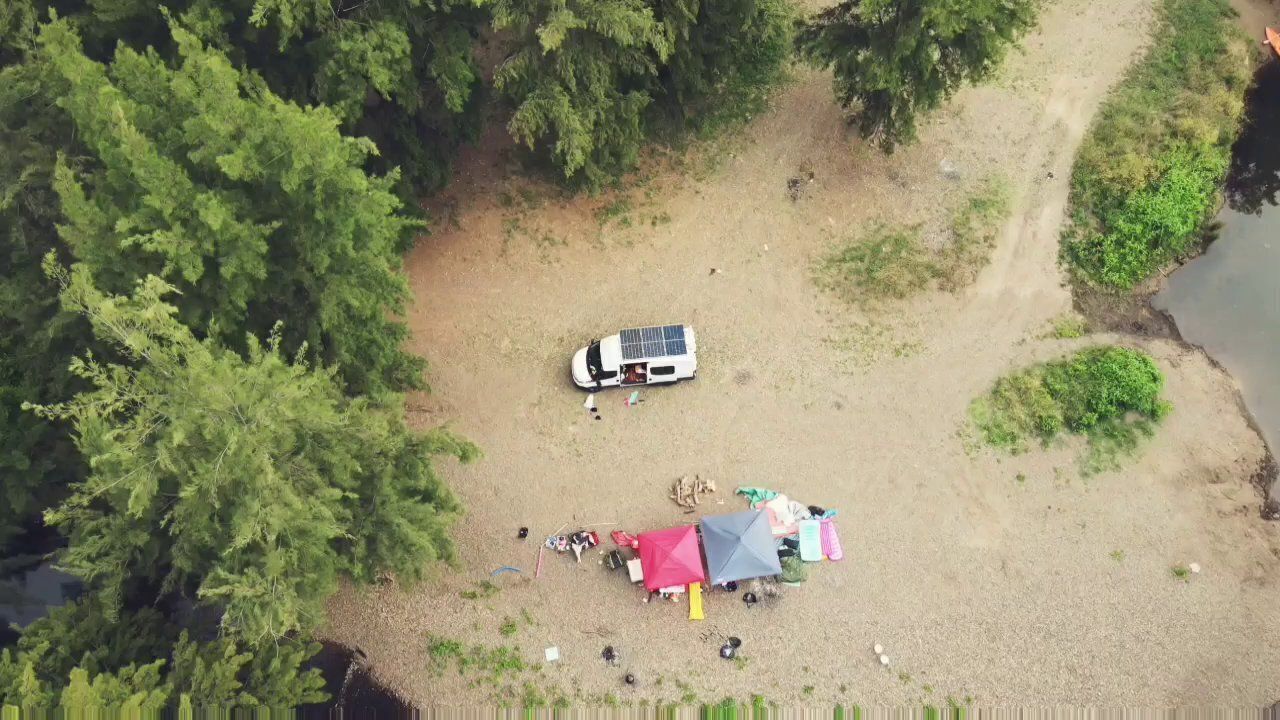 uptime monitoring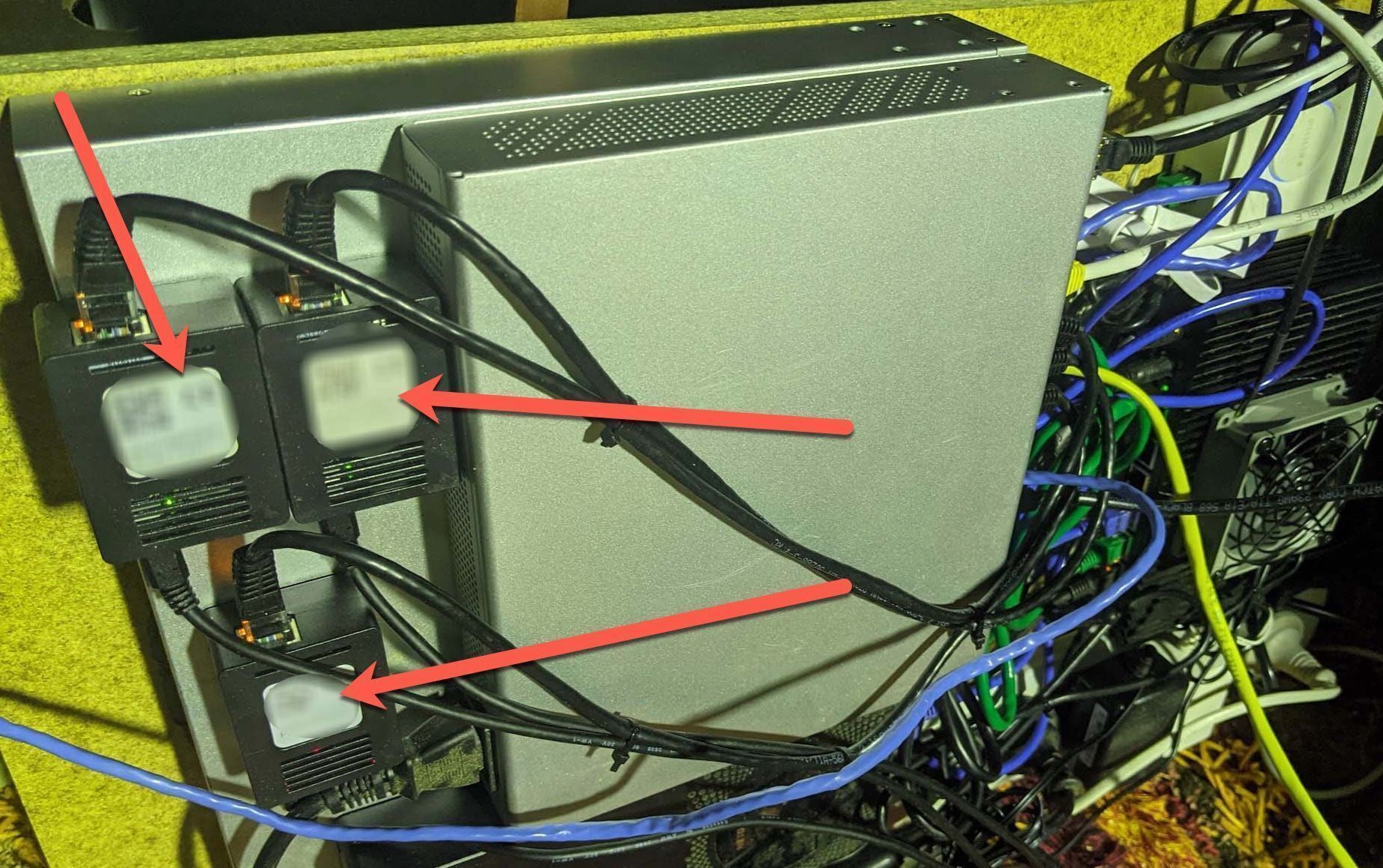 cost
You might be wondering how much this costs to run each month? The fastest, most redundant and portable internet connectivity in Australia costs circa $280 AUD/month (+$139 AUD/month when Starlink launches) with the majority of the cost being tax-deductible as this is a business expenditure. In the future, I intend to sell internet access via the UniFi Captive Portal to fellow campers and remote workers so I'm really not concerned with the price as I need internet to make money.
overkill
Yes, this setup is overkill but having functioning internet is especially important for me to be able to make money and also when spending time with my young kids.
Nothing beats time around a fireplace cooking marshmallows, eating a freshly cooked bag of popcorn and bonding over watching The Dish after a day trip to the Parkes Observatory.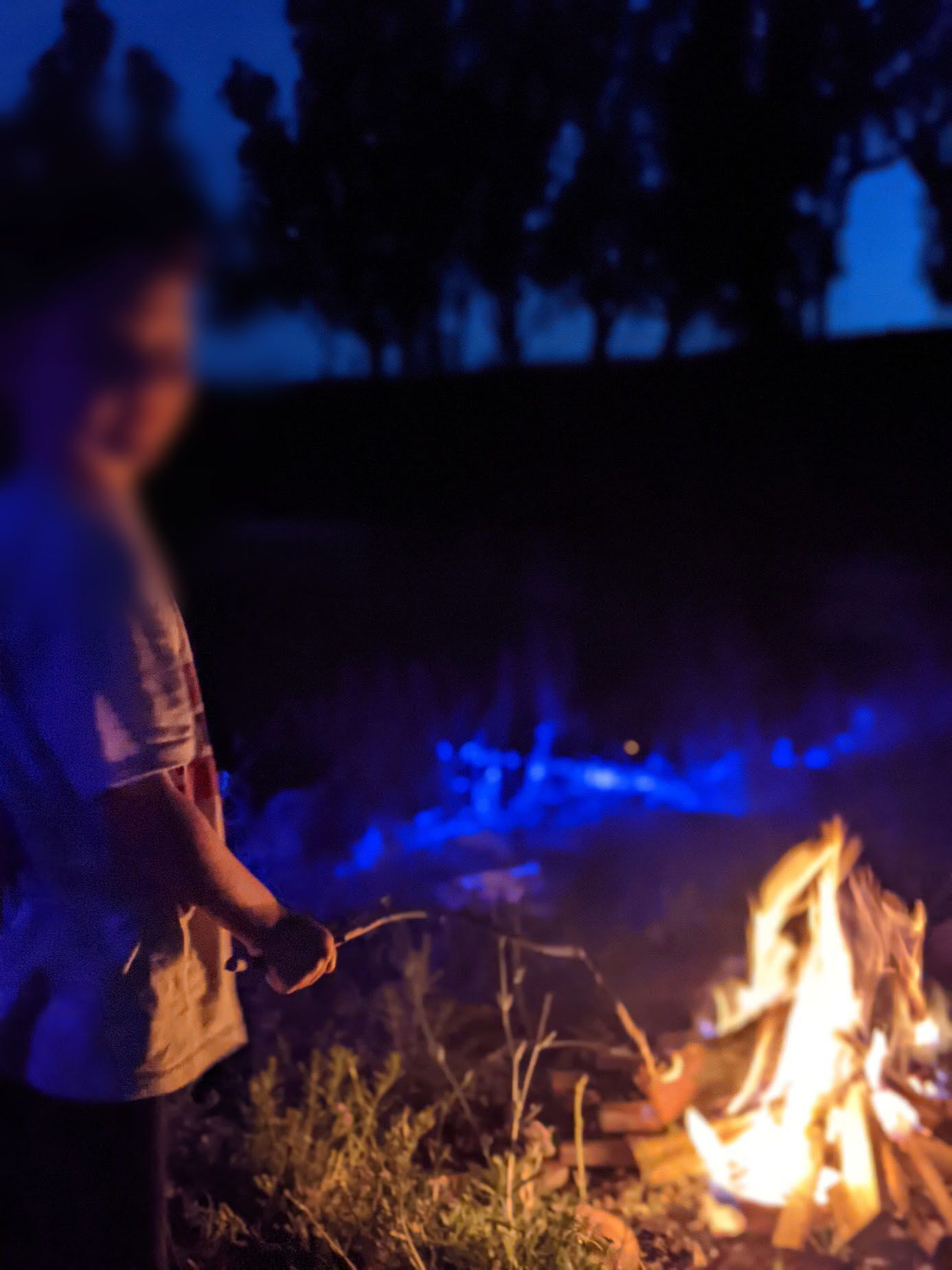 Honestly, I don't even need a fast internet connection when doing my software development tasks because with Gitpod my computer is a data centre. What I need is a network connection with low packet loss and that's where having six (soon seven) internet links comes into play.
Even if each network link has edge reception with extreme packet loss, Speedify combines all of them into one usable link with no packet loss.
Having said that, the extra bandwidth and resiliency do come in handy when doing Twitch streams, however!
minimum viable concept
Speedify is also available for Android and iOS. By pairing an external 4G Nighthawk WiFi router with an iPad Pro with Celluar or your smartphone you can achieve a similar setup.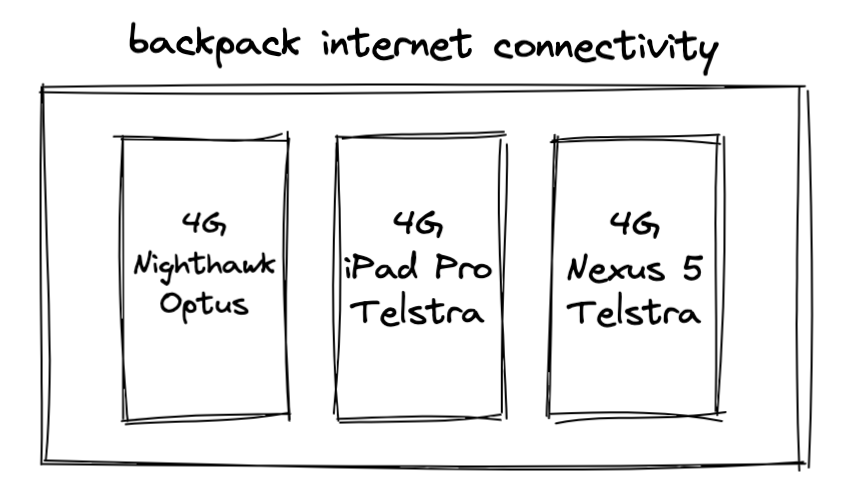 Above is the exact setup that I used recently two weeks ago whilst working up in the Bunya Mountains from an iPad Pro and a 27000mwh USB-C battery pack.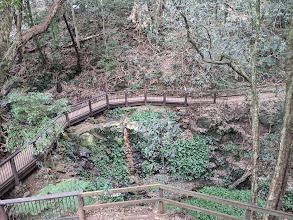 Anyway, thanks for reading. This post is the fifth in the series. I'm blogging more and tweeting less, so if you want to learn about sweet places to visit in Australia, working remotely from a van enter your email address to be notified when future blog posts ship.
ps. Musk, baby, hook me up with Starlink sooner?
Join the newsletter to receive the latest updates in your inbox.