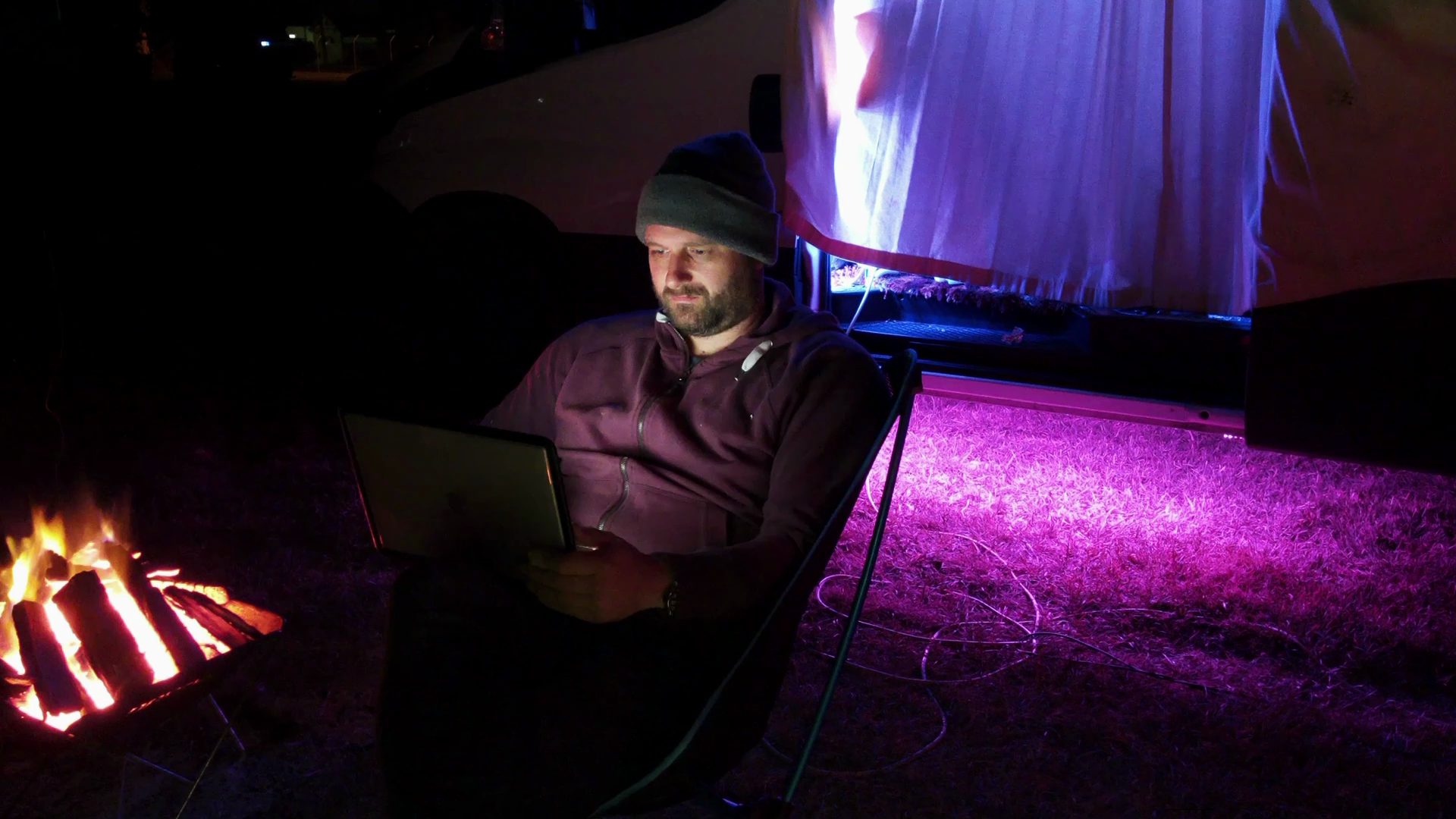 my office is a tent that my employer purchased for me
If you look up on Instagram, you'll see jaw-dropping pictures under the hashtag #vanlife. It's true. The big blue world is freaking beautiful, but beauty comes at a cost.
🔎
I authored this blog post whilst I was an employee of Gitpod for Gitpod. I
no longer work
at Gitpod.
👋 I'm Geoff. I work at Gitpod, a product (and open-source project) that provides ephemeral software dev environments in the cloud. It's pretty rad software - each new browser window is a CI/CD generated environment that enables hopping between pull-requests with a single click with no waiting because the pull-request has already been pre-compiled.
Anyway, I'm not here to pitch you on Gitpod. This post is about sharing with you insights about my unique office setup. Is there anyone else out there doing this‽ I have many lessons to share...
In January 2021, the founders of Gitpod approached me about joining them, and the offer contained an exciting line item...

The timing of the offer was perfect in the scheme of things because the story arc of rebuilding myself during the majority of 2020 was nearing a point of closure. The van was nearing a stage where it could be a fully functional office on wheels (sans cladding and sans aesthetics!).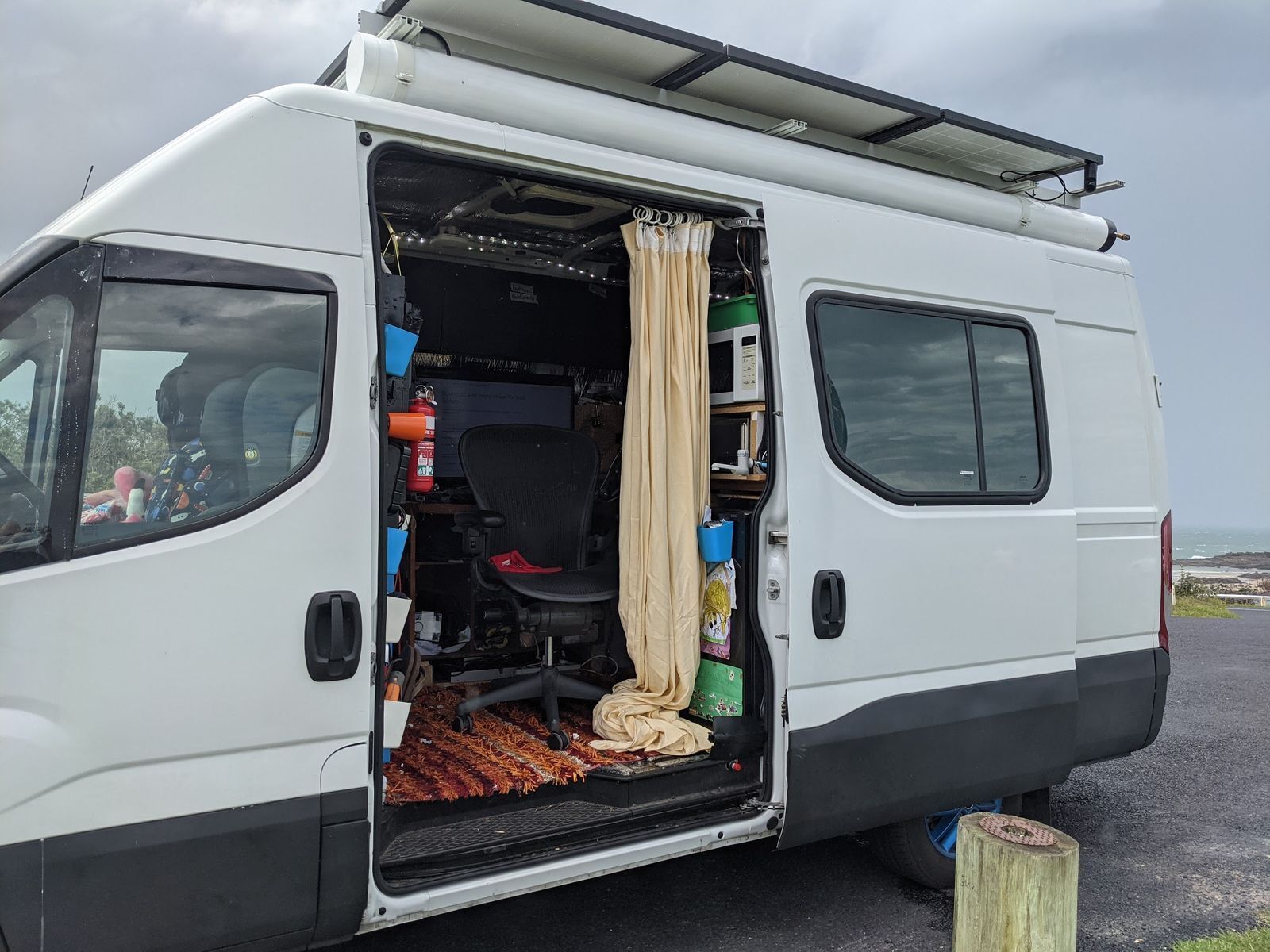 The construction of the van was suspended and a new chapter formed. Anyway, this post is about sharing with you insights about my unique office setup.
Is there anyone else out there doing this‽ I have many lessons to share...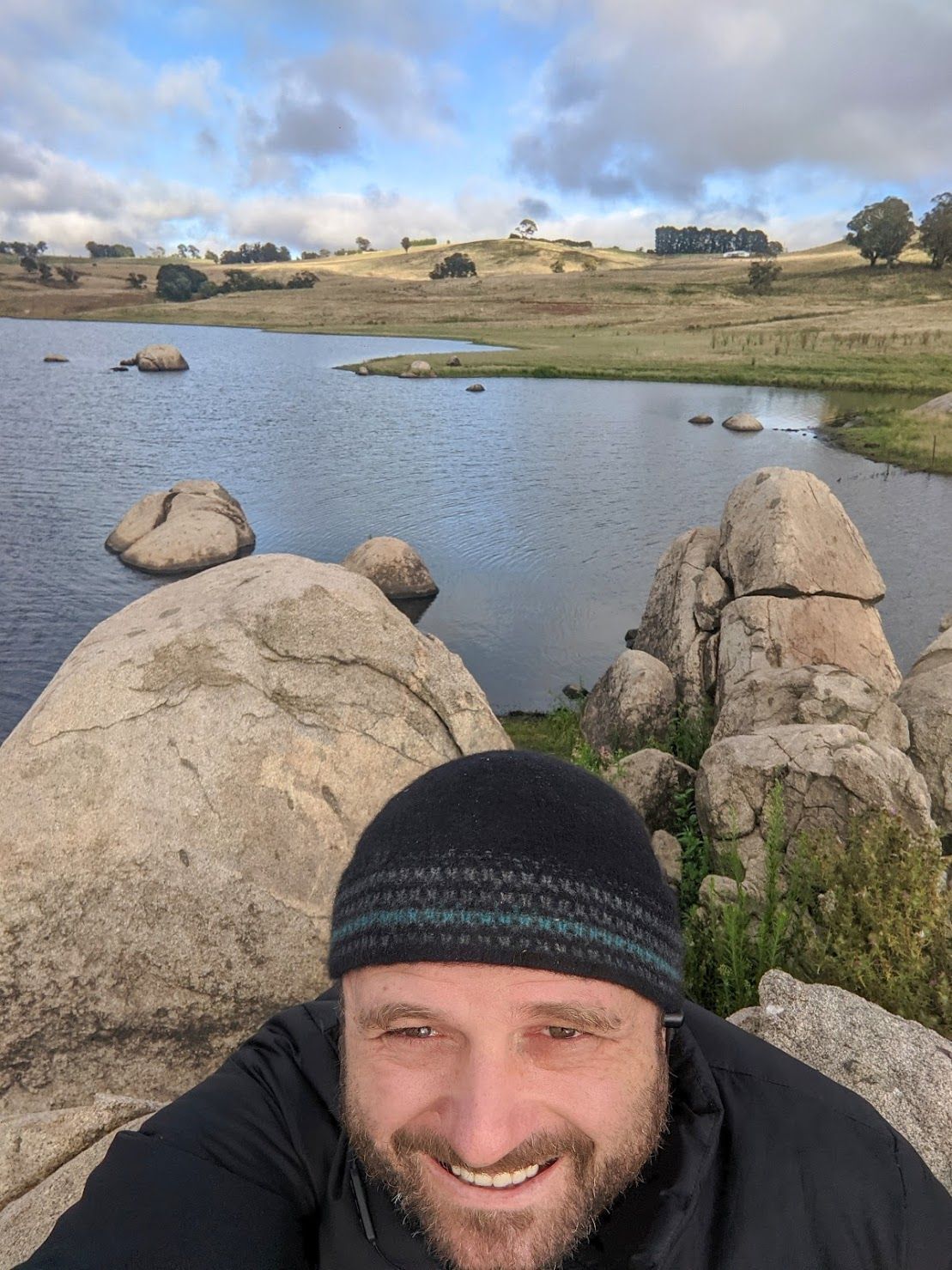 If you look up on Instagram, you'll see jaw-dropping pictures under the hashtag #vanlife. It's true. The big blue world is freaking beautiful, but beauty comes at a cost.
You see, the truth of the story is that working full-time from an RV if you have never done it before sucks, at first.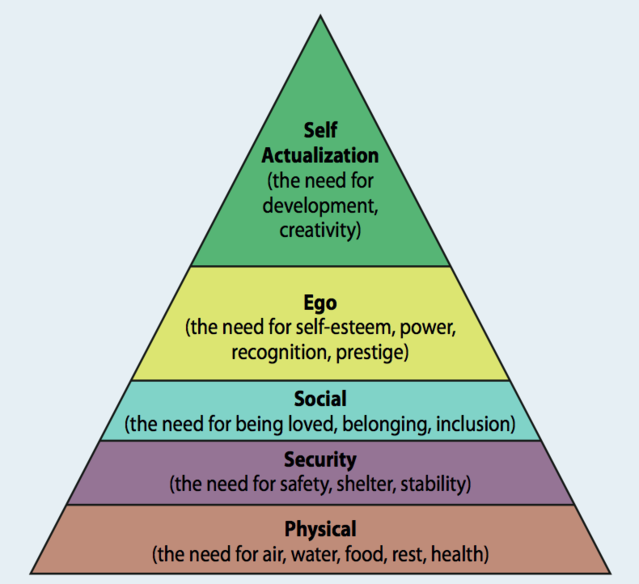 Maslow's Hierarchy of Needs comes straight at you, and living without the modern-day abstractions comes with a high emotional cost - at first...
What happens if you get in a van accident and that results in you becoming homeless once again?
Where will you sleep tonight?
Is this place safe?
Where do you empty the toilet?
Where is water?
How to cook?
Weather anxiety due to it being foggy in the mountains ala will I have enough electricity to last me the week?
Where to visit next and how long can I legally stay there?
If it hails how do I protect the three solar panels? 👇🏻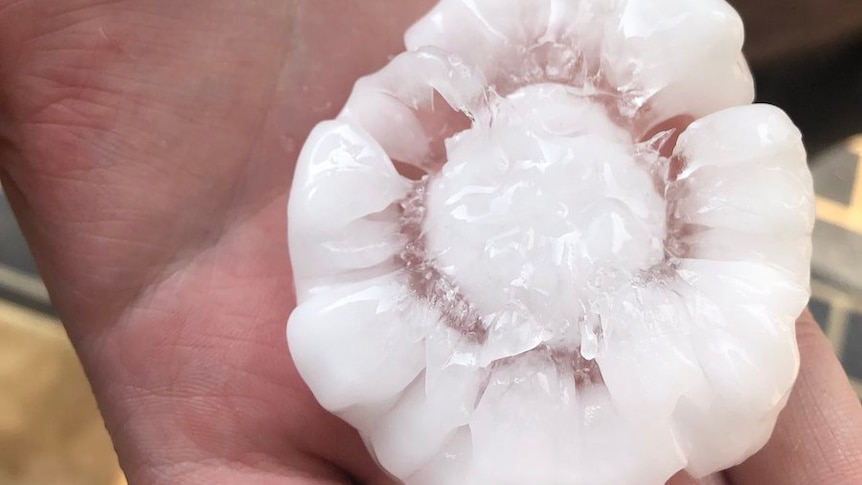 January and February was a period of immense personal growth where I learned many life skills in the arena of self-sufficiency...
One month in, I saw all these lovely places, was onboarding into a new company, but I wasn't happy. Having to address items on Maslow's Hierarchy of Needs is stressful and a low-value problem.
Working implies getting paid to deliver value, and delivering requires you to be working at the appropriate level of abstraction...

Whilst money was being saved according to plan, and I was eating well, change was needed. For the entire bigger picture plan to work - work must be stable, and I must be sturdy enough to work. Thus I started travelling slower (min 5 to 7 days in a single place) and started paying for caravan parks from time to time (which in my case is tax-deductible).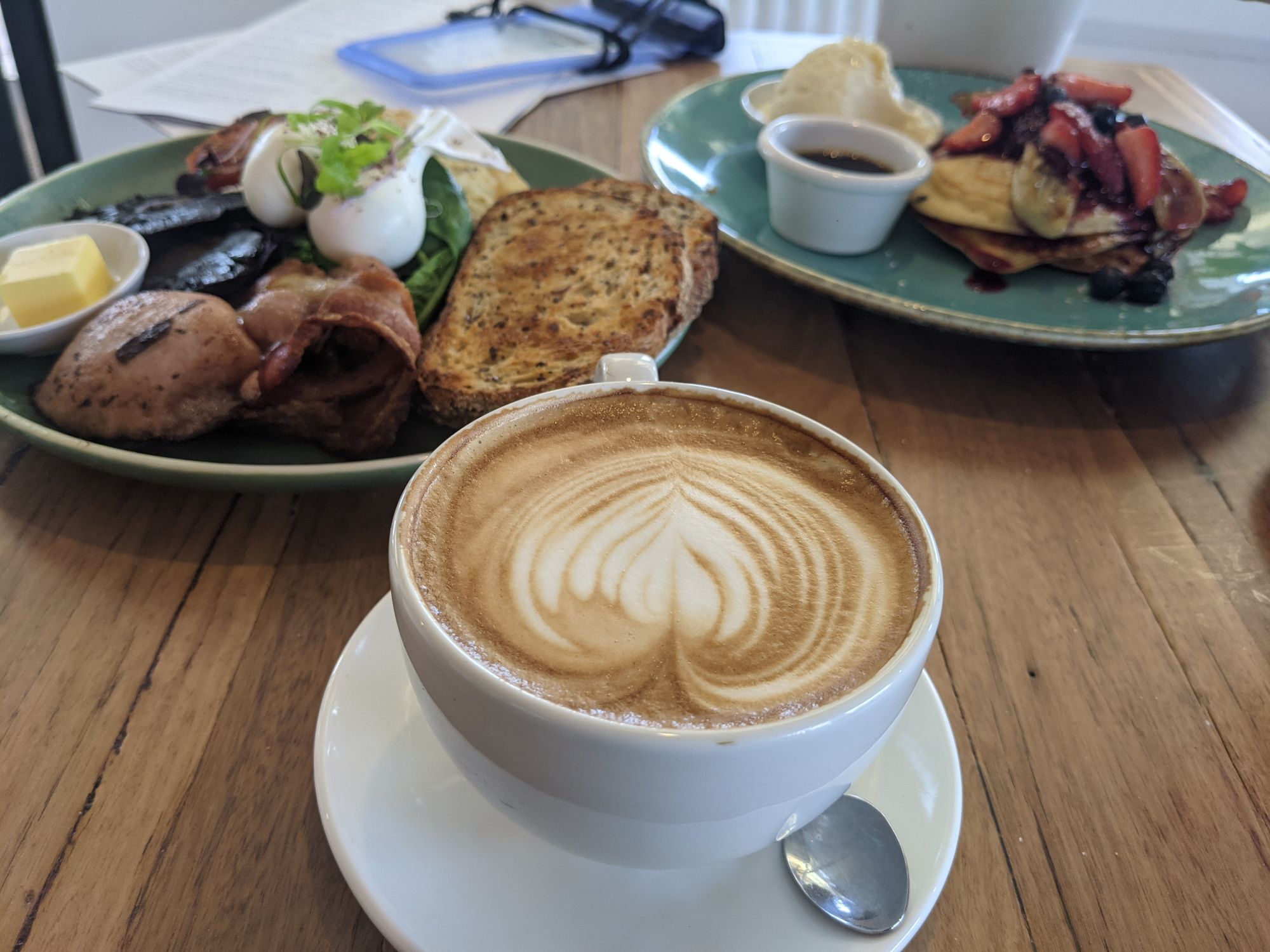 With each passing day, Maslow's Hierarchy of Needs became something I thought about less and less, but there was still one problem.
Working, living, sleeping from a van is hard and whilst cafes have excellent food, but they tend to suck as a place to co-work from.
So change was also needed in that department. Suddenly, the line item for "Van Office Setup" expenditures started to become super relevant!
Money is cheap (for a company), and money exists to solve problems.

After much thought and research, the solution was clear. I needed a separate work space and living space. At my next one-on-one the I brought the topic up with the founders, and then it happened...
Gitpod purchased me a tent.
This is where work happens. This blog post was authored from this tent👇🏻
The beauty of small companies is that there's less bullshit. Suppose I was working remotely for a FAANG style company. In that case, I highly doubt they would have even allowed me to submit an expense claim for a tent, even though a tent is exactly what I needed to be more effective in delivering value.
The expensed tent is an OzTent Hex Screenhouse, and it takes 51 seconds to set up and pack down. During the day, the office looks like this...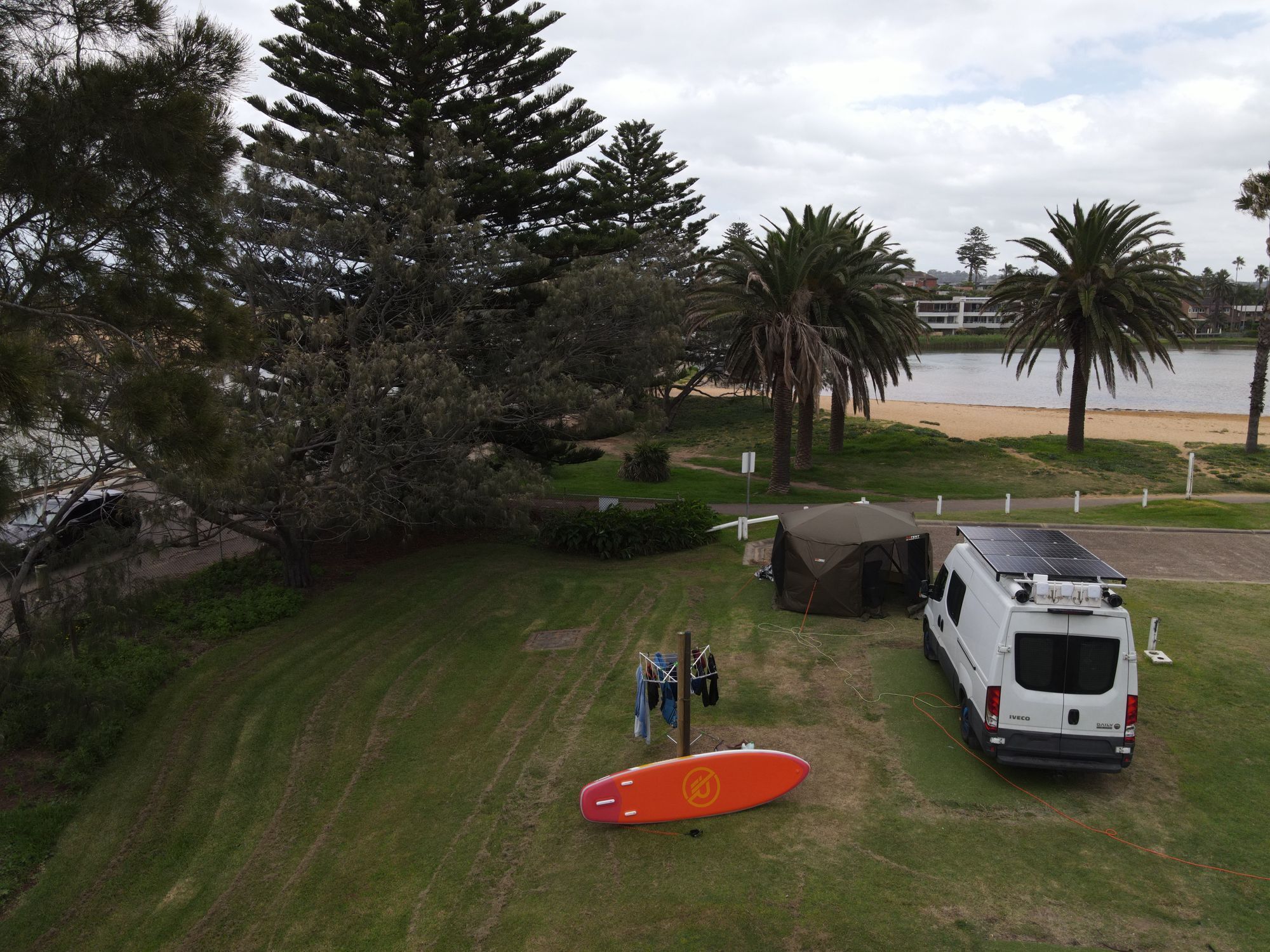 My son suggested adding flooring to the office - which in retrospect was a bloody great idea. Two weeks ago, we made a couple quick trips to bunnings (the hardware store), and yes, whilst technically I could raise an expense claim for the flooring, I'm not going to bother.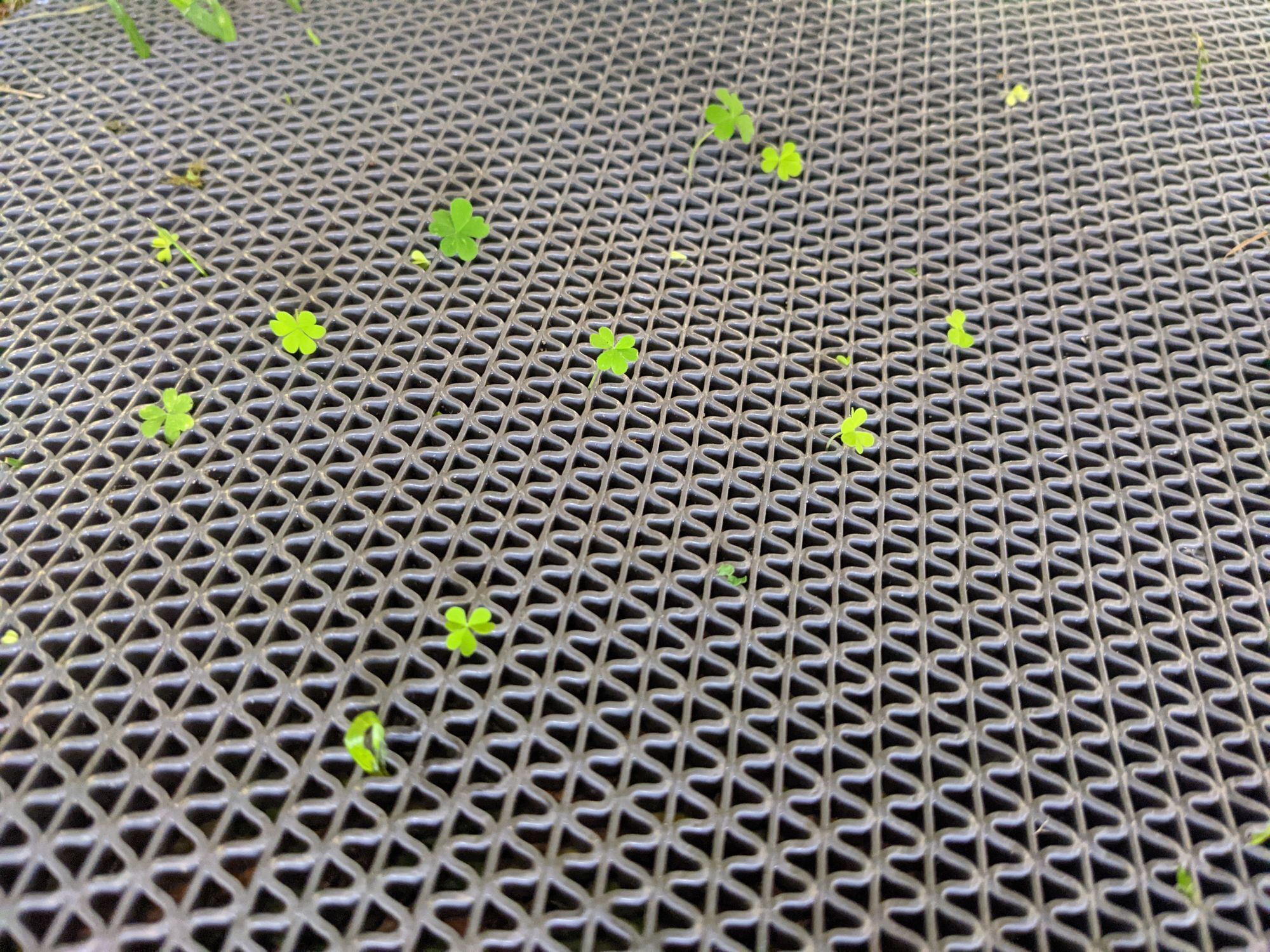 At night the office looks like this...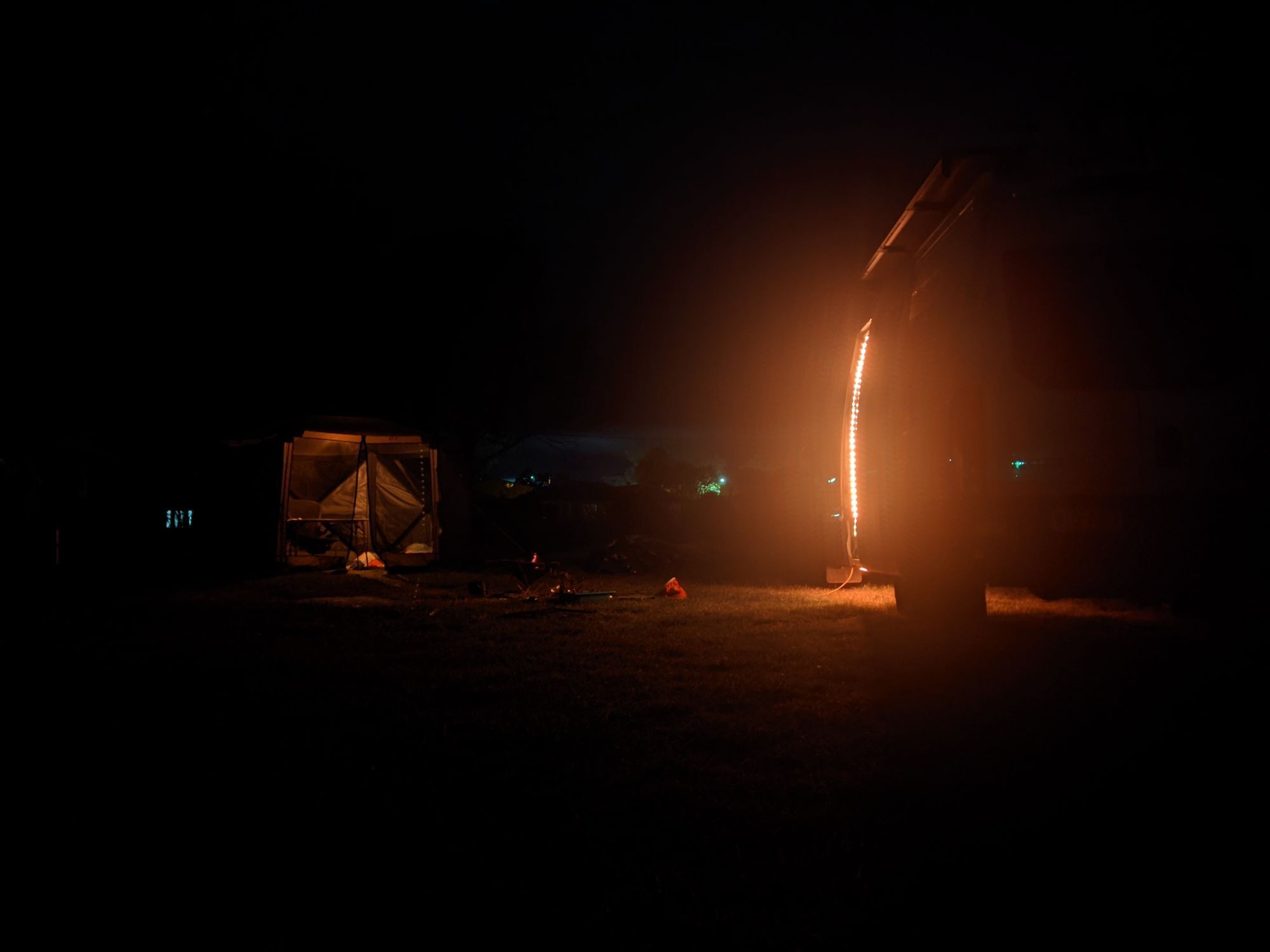 and if you attended Gitpod's Dev X Conference (ps. all proceeds donated to open-source maintainers) this was me at 2am - 6am freezing my butt off living in the CEST timezone running the conference from next to a fireplace.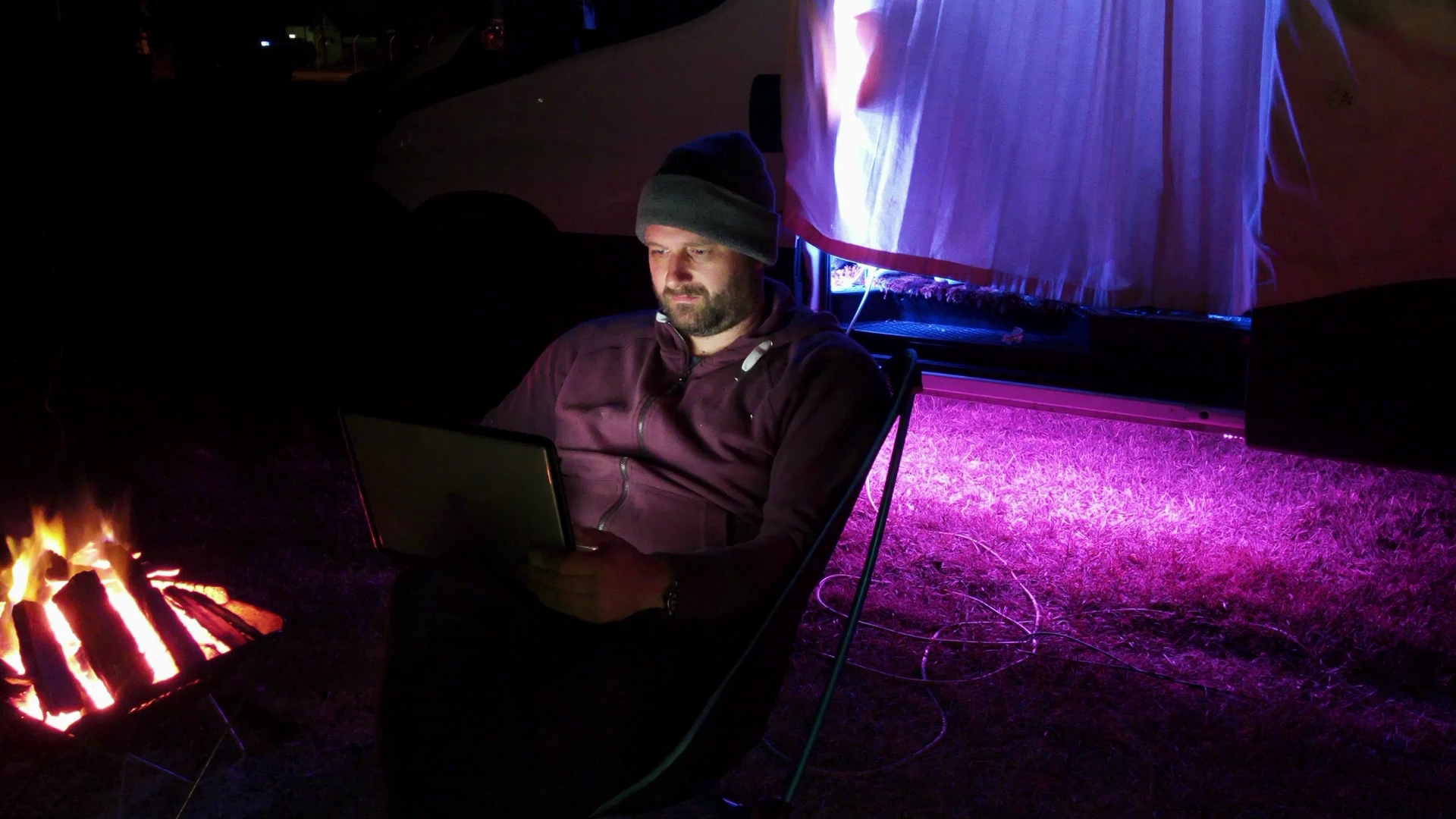 office equipment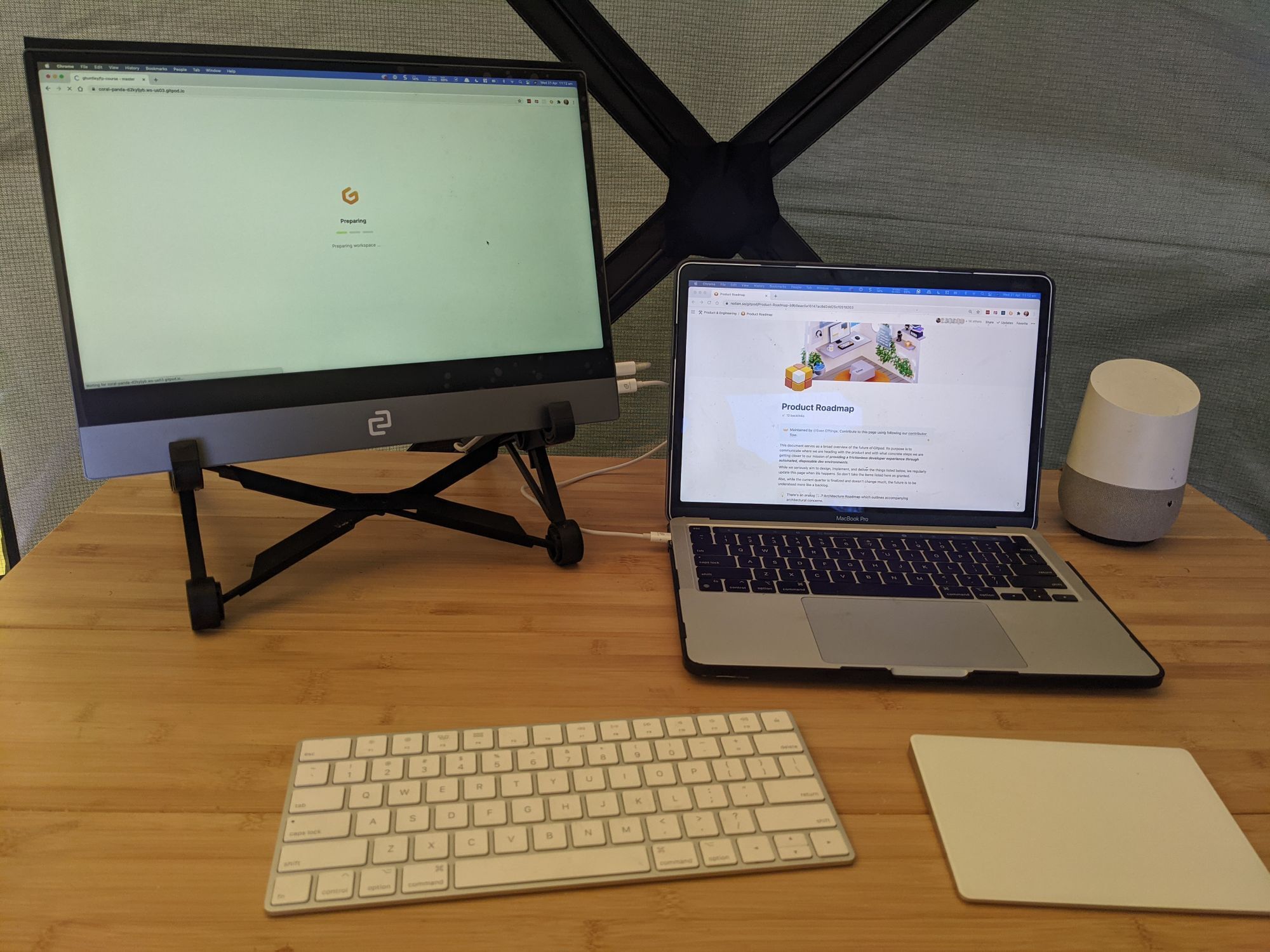 internet access
I don't know how to share this with a straight face...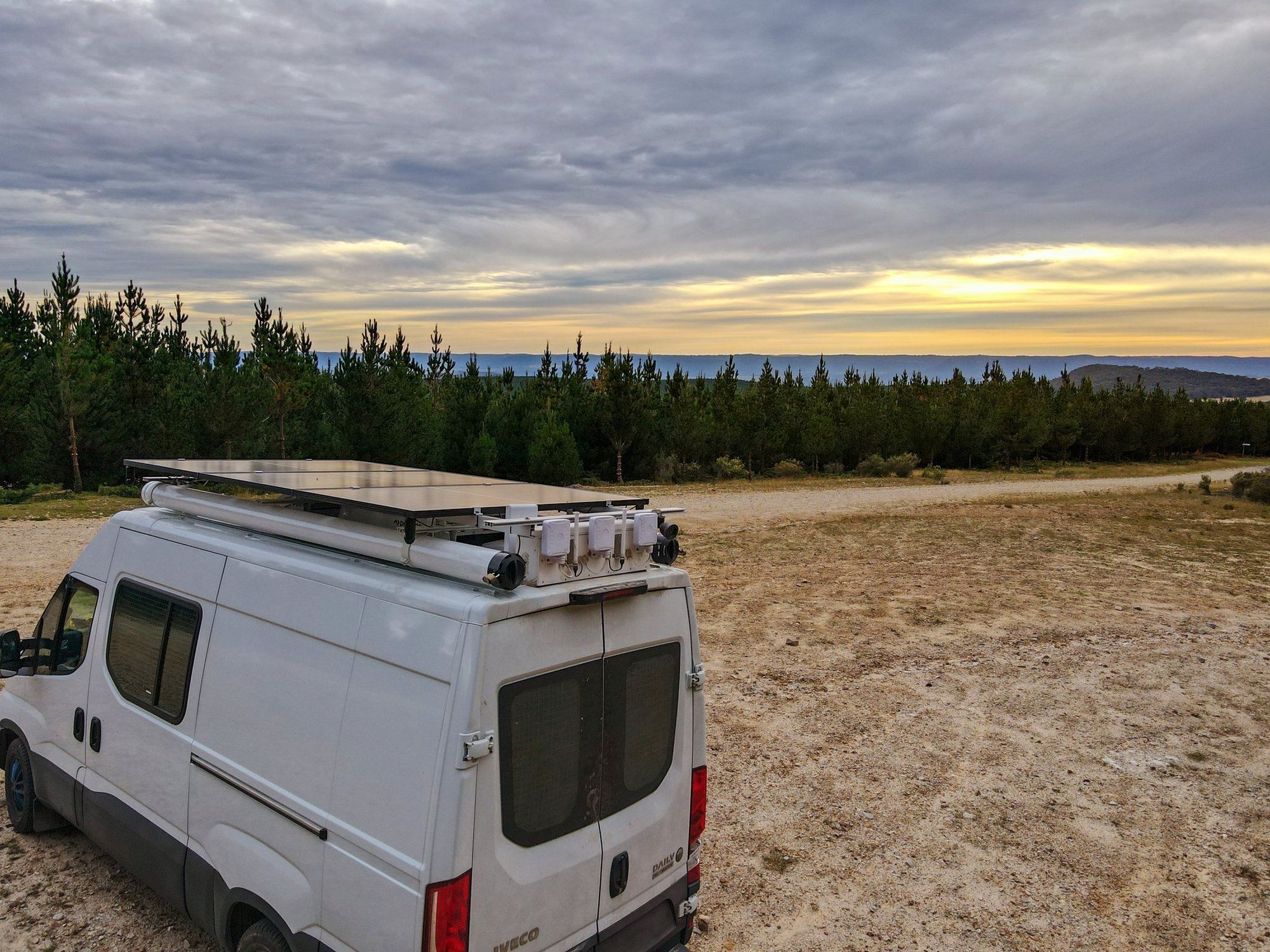 There are three mobile phone carriers in Australia. Thus, naturally, the van has a connection with Telstra, Optus and Vodafone. I use Category 19 4G modems that support carrier aggregation and each has the very best omnidirectional antenna money can buy. The right-hand plumber tube contains a telescopic unidirectional antenna which can be assembled and strapped to a tree if needed but haven't needed to use it yet...
The van has a Optus 5G internet connection.
There's two high gain WiFi antennas connected to a Alfa AWUS036ACH USB WiFi adapter that provides inbound internet connectivity from friendly WiFi hotspots.
Starlink (#vanlink) is also on pre-order. Musk, baby, hook me up sooner?
All of the above gets merged into a single internet connection via ESXi virtual machines running on an Intel NUC that is piped out to the vans Unifi Dream Machine Pro, which is naturally connected to an UniFi Mesh Pro.
In a future blog post I'll explain the specifics of how it all works. Leave your digits in the newsletter signup form to be notified when the post ships.
Finally, I carry a portable Telstra 4GX modem in my backpack.
software stack
Anyway, thanks for reading. This post is the fourth in the series. I'm blogging more and tweeting less, so if you want to learn about sweet places to visit in Australia, working remotely from a van or the inner technical details of how I get internet whilst camping out in a remote forest, like, subscribe (free) and enter your email address to be notified when future blog posts ship.
Join the newsletter to receive the latest updates in your inbox.